Be a Part of Education Revolution
E2 Young Engineers Australia provides a comprehensive range of STEM education programs for pre-school to year 12 students using Lego® and other engaging toys. Opportunities also exist to offer these programs to universities, corporates, senior citizens and many other groups in the community. We connect the imagination and creativity of students with the foundations of STEM learning using state-of-the-art technology. Our R&D team is constantly working on new products and content, designed with students in mind, to develop students' 21st-century skills. Through Project-based learning and real-world applications, we want to positively influence the students all throughout Australia to make a difference in the community.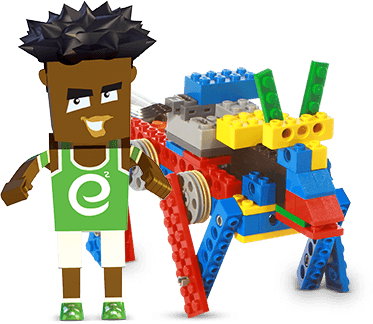 Initial small business investment is required to own your Young Engineers Franchise. The table below provides estimated costs to give you a better understanding of the financial requirements necessary to start your Young Engineers business.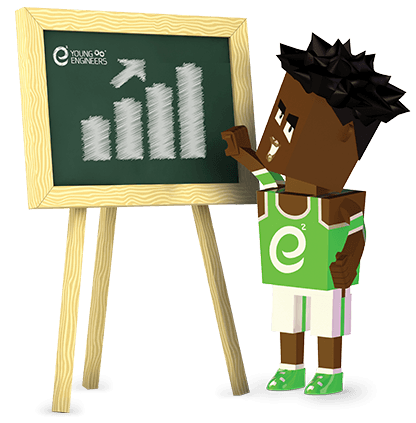 Investment (in AUD)
Initial Franchise Fee
$40,000 – $60,000
Opening Inventory & Supplies
$20,000-$40,000
Basic office equipment – Chair, Desktop, Printer Etc
$3,000-$5,000
CRM Fee
$500-$1,000
Laptop & Tablets
$10,000-$20,000
Insurance, Permits License, etc
$1,000-$3,000
Total Investment
$74,500 – $129,000
SA
Several Areas in Adelaide
WA
Several Areas in Perth
QLD
Brisbane Outer North
QLD
Sunshine Coast
QLD
Gold Coast
VIC
Regional Areas
VIC
Geelong
Melbourne
Western Suburbs
Melbourne
North West
Melbourne
Inner North East
NSW
Various Regional Areas
NSW
Sydney South Areas
NSW
Central Coast
NSW
Marsden Park - Penrith
NSW
Illawarra Region
NSW
Campbelltown and Camden
"I love the imagination, the problem solving and the risk taking. Thank you everyone for bringing science to life."
"It was great to see children of all abilities engaged and enthusiastic while learning a lot in just one session. The co-operation and collaboration between kids was excellent, and they were actually engineering, which I loved"
"I was away for this incursion, however when I was back in the classroom on Wednesday the students were still very excited about it and were able to recount important moments back to me."
Ashburton Drive Primary School
Teacher
"Students really enjoyed the hands-on nature of the activity and were engaged. It was a wonderful sight. Thank you."
"Elliot has continued to talk about how fun Engineering Camp was. A wonderful camp and he will be attending again in the future."
Larissa from NSW
"My boys can tell when someone has real passion for what they are doing and sharing. The boys response was Mr Wong and Jack really like kids. Loved it."
Parent from WA
"Fantastic experience for young minds. Nate had an absolute blast and can not wait to do it again next year. He is still talking about it nearly 2 weeks later. Thankyou😁"
Parent from NSW
"Child really enjoyed seeing their creations actually work."
Parent from NSW
"The kids had very little interest or exposure to this form of design thinking prior to the day. Afterward they have been more engaged in robotics and coding tasks."
Michelle from Orange (NSW)
We want to build a successful franchise network and work with people who share the same values and goals. We can provide all the resources but without your commitment, we can't make your franchise a success.
We want you to go through below questions to determine whether you are a good fit for us.
Our business involves teaching kids in an engaging and fun environment. Your success will be dependent on your passion to work with kids so ask yourself:
Do you enjoy working with children?
To make your franchise successful, you need to have a positive mindset and enjoy communicating with everyone. The more people you meet the better it is for you and your business. So, the next question:
Are you a people person? Do you spread positive energy and messages to those around you?
The last and most important aspect of a successful business is motivation. Your self-motivation will take your business higher and higher.
5 STEPS TO BECOME A FRANCHISE OWNER
Limited franchises available in metropolitan areas. Franchises also available in regional areas.
Do your research & submit form
It's important you learn about the opportunity and about the Young Engineers organisation. Explore our website and Facebook page to learn more. Don't forget to check out the eligibility and investment information. We want you to feel comfortable and excited. If you feel this is right for you, submit your interest via the form below. You will receive a questionnaire from us.
Introduction & Discovery
You will be invited to face-to-face or web-meetings so we can get to know each other. The aim of these meetings is to understand your objectives and whether we aligned in our vision and objectives.
Financial & Operation Overview
After understanding your objectives, we will discuss the financial aspects of the business – your initial investment, ROI, estimated operational cost & revenue. We will send the franchise agreement and disclosure document for you to review with your lawyer.
Territory Alignment
A territory will be defined for you to develop and manage.
Agreement Signing
Once your territory is defined and we receive your go-ahead, we will send you an official agreement for signing. After the agreement is signed by both parties, you will become part of our family.