Do you have a passion for education and the drive to run your own business?
Here is a unique opportunity to be a part of the Young Engineers franchise and kick-start your business as part of a well-known and trusted brand.
More than 25 franchises are successfully operating in Australia today. Join Young Engineers now and become a part of the education revolution.
More about Young Engineers Australia
Who are Young Engineers Australia? Young Engineers Australia provides a comprehensive range of STEM education programs for pre-school to year 12 students using Lego® and other engaging toys. Opportunities also exist to offer these programs to universities, corporates, senior citizens and many other groups in the community. We connect the imagination and creativity of students with the foundations of STEM learning using state-of-the-art technology. Our R&D team is constantly working on new products and content, designed with students in mind, to develop students' 21st-century skills. Through Project-based learning and real-world applications, we want to positively influence the students all throughout Australia to make a difference in the community. Learn more ->
Own your business but skip the pain of a startup stage
Business plan, market research, product creation, testing, and scaling have already been done. The system has already been tested and proven to work. It's now up to you to apply their system to your market.
Gain instant brand name recognition
Young Engineers brand name is recognized nationwide which comes with a certain level of trust from the parents and anticipated excitement from the children.
Receive training and support from fellow-franchise owners & master franchise managers
Tap into the experience of fellow entrepreneurs who have been through exactly the same experience as you are about to go through. You'll get help with setting up operations, financing, and marketing part of the business, with tips on how to find partners and who to best reach out to.
Although you as a franchisee may be required to invest a certain amount of time and resources in marketing and advertising on your own, the brand name is already out there – you'll have testimonials, and press coverage that you can use.
Make a valuable impact on the future of the next generations
Help the next generations develop a passion for learning, get confidence in their competencies and abilities, and discover the fascinating world of science and technology.
Ready to start your successful franchise business?
Fill out the form and we'll be back in no time to discuss it further.
More than 25 franchises are successfully operating in Australia today. This is what a few of them have to say.
We successfully launched our Young Engineers-Canberra in mid of 2019. At this moment of time we couldn't have imagined a situation where we would face a pandemic that will make the world stop. While we were faced with an unprecedented situation with lockdowns, school closures and etc, as new business owners we found ourselves in the most unfortunate circumstances of not being able to conduct any of our programs. This moment was a true testament to the ethical business practices and support Young Engineers Australia gave us to manage our business and survive in these uncertain circumstances. As a result, today, we proudly can say that we have become a successful franchise in Canberra with a profitable income providing STEM programs to children adored by many schools and parents in the ACT. We grew from 5 students to 250 students a term even in a pandemic. The continuous support in business, guidance in managing staff and general operations, providing different business tools to manage daily operations and most of all strategic thinking of the Master Franchisees definitely have contributed to the success we have achieved so far. And we aim to take this journey further and inspire many more little engineers to create and innovate with the skills of the 21st Century, today.
- Canberra Franchise
Our engagement with Young Engineers started by making an expression of interest online. Within a few weeks of frequent conversations with Chintan from Young Engineers Australia, we got a thorough understanding of the business model so that we could confidently make the decision to get started. This was followed up by several other meetings that focused on various aspects of operations and delivery of content. Chintan and the Young Engineers team was very helpful by sharing tips on how to plan for events, and the wealth of templates made it really easy. Chintan was available at every step of the way to answer questions and provide guidance. In the case of Young Engineers Central Queensland, we were working to very ambitious targets: within a month of committing to the franchise, we ran our first workshop in the Autumn holidays. That workshop sold out within 2 weeks of advertising and was a huge success that received local media attention and subsequent opportunities with schools. This success is due in no small part to the efficiency and dedication of the Young Engineers Australia team, the wealth of experience they readily share with new franchisees, and their obvious passion for educating young minds.
Central Queensland Franchise
We want to build a successful and sustainable business built around helping children to be their best. This drives us to go the extra mile in everything we do. In our industry, growth is nearly limitless but it will require hard work. Running a successful business demands time and you'll need to treat this as a full-time job especially when you are starting up and building your network and sales pipeline. If you are willing to put in the effort, success will follow.

You'll get all the support needed: marketing materials, operation manuals, lesson plans, website, social media, inventory, and training. You will be supported and mentored by our team to run your business successfully albeit you put in the work.

Initial small business investment is required to own your Young Engineers Franchise. The table below provides estimated costs to give you a better understanding of the financial requirements necessary to start your Young Engineers business. The returns will be coming from offering our programs to schools, community centers, and other outlets in your community. The profit margins are high, hence, your investment return is much higher compared to other industries or franchises.

As long as you're committed, and putting in the effort, success will follow as you have all the ingredients for business triumph.
You'll need an initial business investment to own your franchise. The table below provides estimated costs to give you a better understanding of the financial requirements necessary to start your Young Engineers business.
Submit an enquiry today to discuss it in more details.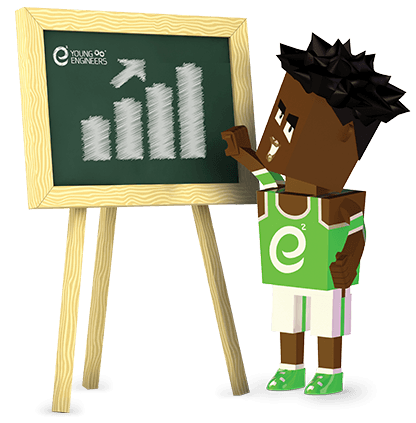 Total Investment (in AUD)
Opening Inventory & Supplies
Basic Office Equipment - Chair, Desktop, Printer, etc.
Insurance, Permits, Licenses, etc
Pick the right territory and join the family.
Several Areas in Adelaide
5 steps to become a franchise owner
Do your research & submit the form
It's important you learn about the opportunity and about the Young Engineers organisation – read through the information on the website, check our Facebook & Instagram pages, read our press coverage and browse through LinkedIn to learn more. Don't forget to check out the eligibility and investment information. We want you to feel comfortable and excited. If you feel this is right for you, submit your interest via the form above.
You will be invited to face-to-face or online meetings so we can get to know each other. The aim of these meetings is to understand your objectives and whether we are aligned in our vision and objectives.
Financial & Operation Overview
After understanding your objectives, we will discuss the financial aspects of the business – your initial investment, ROI, estimated operational cost & revenue. We will send the franchise agreement and disclosure document for you to review with your lawyer.
We'll define the territory for you to develop and manage (see the list of available franchises below).
Once your territory is defined and we receive your go-ahead, we will send you an official agreement for signing. After the agreement is signed by both parties, you will become part of our family.